Are you dreaming of starting your own business but don't know where to start? Or maybe you have a great idea but are struggling with the logistics of launching a startup? Here is a tips for launching and starting a business. Starting a business can be daunting, but it's also incredibly rewarding. With the right mindset and tools, anyone can turn their passion into a successful enterprise. In this blog post, we'll provide practical tips for launching your own startup and setting yourself up for success in the long run. From developing a solid business plan to navigating legal requirements, we've got you covered every step of the way. Let's get started!
Define your business model
There is no one-size-fits-all answer to this question, as the business model that is right for your startup will depend on a number of factors, including your industry, target market, and unique selling proposition. However, there are a few key questions you should ask yourself when defining your business model:
How will my startup make money?

What is my pricing strategy?

What are the costs associated with launching and running my business?

What is the long-term sustainability of my business model?
Answering these questions will help you to develop a clear and concise business model that you can use as a foundation for launching your startup.
Research the market
Before you launch your startup, it's important to research the market to ensure that there is a demand for your product or service. This can be done by conducting market analysis, which involves studying the demographics of your target audience, understanding their needs and wants, and assessing the competition.
Once you've gathered this information, you can use it to create a marketing plan that will help you reach your target customers and achieve your business goals.
Create a business plan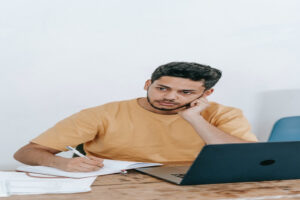 If you're starting a business, the first thing you need to do is create a business plan. This will outline your business goals, strategies, and how you plan on achieving them.
Creating a business plan can seem daunting, but it doesn't have to be. Here are a few tips to help you get started:
Define your business goals. What are you hoping to achieve with your business? Do you want to grow it into a large company, or keep it small and intimate? Write down your goals so you can refer back to them as you create your plan.

Research your industry. What trends are happening in your industry? What do you think will be popular in the future? Knowing this information will help you make decisions about your business strategy.

Outline your marketing strategy. How will you reach your target market? What kind of messaging will resonate with them? Having a solid marketing strategy is essential for any successful business.

Create financial projections. What do you expect your revenue and expenses to be for the next year? The next five years? Having realistic financial projections is important for making sound business decisions and securing funding from investors, if needed.

Put it all together and revise as needed. Once you have all of the above information, start putting together your business plan. Don't worry if it's not perfect from the start – you can always revise it as needed as your business
Find the right team
Building a great team is one of the most important things you can do when starting a business. Here are a few tips for finding the right team:
Define the skills and experience you need.
Before you start looking for team members, take some time to define the skills and experience you need. This will help you weed out candidates that don't fit your needs.
Use your network.
Chances are you know people who would be great for your team. Ask around and see if anyone comes recommended.
Look for passion and drive.
When interviewing candidates, look for those who are passionate about what they do and have the drive to succeed. These are the qualities that will help them excel in their roles on your team.
Raise capital
When you're starting a business, one of the early challenges you'll face is how to finance your venture. You may need to raise capital from investors or lenders in order to get your business off the ground.
There are a few things to keep in mind when you're raising capital for your startup:
Make sure you have a solid business plan. Investors will want to see that you have a well-thought-out plan for your business. They'll want to know what your business does, who your target market is, and how you plan on making money.

Don't be afraid to ask for help. If you're not sure where to start when it comes to raising capital, there are plenty of resources out there to help you. You can talk to other entrepreneurs, read books or articles on the topic, or even hire a consultant to help you with the process.

Be prepared to give up some control of your company. When you take on investors, they will want some say in how your company is run. Be prepared to give them a seat on the board or allow them to vote on major decisions.

Have realistic expectations. It takes time and effort to raise capital, and it's often difficult to secure the amount of money you initially set out to raise. Be prepared for bumps in the road and don't get discouraged if things don't go exactly as planned.
If you keep these tips
Launch your product or service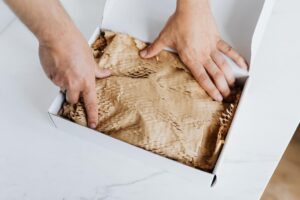 The moment you've been waiting for is finally here—you're ready to launch your product or service to the world! But before you do, there are a few things you should keep in mind to make sure your launch is a success.
Here are some tips for launching and starting a business
Have a plan. Before you launch, it's important to have a solid plan in place. This includes everything from knowing your target market to having a marketing strategy lined up. Without a plan, it will be difficult to make your launch a success.

Build anticipation. Don't just launch your product or service out of the blue—build up some anticipation beforehand. Create a website or social media accounts dedicated to your new venture and start sharing teaser content leading up to the big day. This will get people excited about what you're offering and help ensure that they check it out when you finally launch.

Make it an event. Launching a new product or service doesn't have to be boring—make it into an event! Host a party, offer discounts or freebies, and get people talking about what you're offering. The more buzz you can generate, the better chance you have of making a successful launch.

Get feedback early on. Once you've launched, it's important to get feedback from your target market as soon as possible. This will help you fine-tune your product or service and make necessary changes
Promote your business
As a small business owner, you wear many hats. You're the CEO, the sales department, the marketing department, and sometimes even the janitor. So how do you find time to promote your business?
Here are a few tips:
Get social. Social media is a great way to connect with potential and current customers. Make sure you have a strong presence on at least one platform, and post regularly.

Use word of mouth. Talk to everyone you know about your business – friends, family, neighbors, etc. You never know who might be interested in what you have to offer.

Advertise. Traditional advertising methods like print or radio ads can still be effective for promoting your business. Figure out what makes sense for your budget and target audience, and give it a shot!

Attend events. Networking events are a great way to meet new people and spread the word about your business. See if there are any relevant conferences or trade shows happening in your industry, and make sure to attend them!
Grow your business
Owning your own business is a dream for many people. But, it takes more than just a great idea to make that dream a reality. If you're thinking about starting your own business, here are a few tips to help you get started:
Do your research. Before you start any business, it's important to do your research and understand the industry you're getting into. This will help you create a solid business plan and avoid any potential pitfalls.

Find a niche market. When starting a business, it's important to find a niche market that you can serve. This will help you stand out from the competition and attract customers who are looking for what you have to offer.

Create a strong branding strategy. Your brand is what sets your business apart from the competition. It's important to create a strong branding strategy that includes things like an unforgettable logo and consistent messaging across all of your marketing materials.

Build a strong team of employees. The success of your business depends heavily on the people you hire to help run it. So, take the time to find talented individuals who share your vision and who will help take your business to the next level.
Conclusion
Starting a business is no small task, but with the right preparation and guidance, it can be an incredibly rewarding experience. We hope that our tips have provided you with a good starting point for launching your own startup and will help make your entrepreneurial journey smoother. Remember to do your research thoroughly and take advice from experienced entrepreneurs before taking the plunge. With some hard work, commitment, and dedication you can become a successful entrepreneur in no time! Good luck!