Are you an art collector looking for insider tips and strategies to find the best auctions? Look no further! We've scoured the market and gathered a list of the top art auctions that every collector should have on their radar. From classic masterpieces to contemporary works, we've got you covered with everything you need to know to successfully navigate these thrilling events. So buckle up and get ready for some exciting insights into the world of art auctions and the best art auctions for collectors!
Introduction to Art Auctions
Art auctions can be a great way for collectors to find pieces they love and get them at a good price.
But they can also be confusing and intimidating, especially if you're new to the world of art collecting.
To help you out, we've put together this guide to art auctions, complete with insider tips and strategies.
We'll cover everything from how to find the right auction house to how to bid on paintings, sculptures, and other works of art.
So whether you're just getting started in the world of art collecting or you're a seasoned pro, read on.
Also check out our advice on how to make the most of art auctions.
Types of Auctions
There are many different types of auctions that cater to different types of collectors.
Here are some of the most popular types of auctions:
1. Live Auctions: These are the most traditional type of auction, where bidders gather in person to compete against each other in real time.
Live auctions can be exciting and provide a sense of competition that online auctions lack.
However, they can also be intimidating for first-time bidders, and it can be difficult to keep track of all the action.
2. Online Auctions: These have become increasingly popular in recent years, as they allow bidders to participate from the comfort of their own homes.
Many online auctions offer live streaming so that bidders can watch the action in real time.
They can also allow participants to bid by text or phone.
Online auctions can be a great option for those who are unable to travel to a live auction.
Likewise those who prefer the convenience of bidding from home.
3. Silent Auctions: These are often used to raise money for charitable causes, but they can also be used to sell artworks. In a silent auction, bidders write down their bids on a sheet of paper and submit them anonymously. The highest bidder wins the artwork at the end of the set period of time (usually an hour or two). Silent auctions can be a great option for those who don't want to deal with the pressure of competing against others in a live
The Auction Process
When it comes to art auctions, there are a few things that you should keep in mind in order to get the best possible deals for your collection. First and foremost, it is important to do your homework and research the different auction houses in order to find the one that best suits your needs. Once you have found the right auction house, you need to be aware of the different types of auctions that they offer and how each one works.
One of the most important things to keep in mind when bidding at an auction is to stay within your budget. It can be easy to get caught up in the moment and bid way more than you intended, so it is important to set a firm budget before entering into any bidding wars. Another tip is to pay attention to the reserve price, which is the minimum amount that the seller is willing to accept for their item. If an item does not meet its reserve price, it will not be sold.
Finally, remember that art auctions are not always about getting the lowest possible price on an item. Sometimes, paying a little bit more for an item can mean getting a piece that is truly unique and special. At the end of the day, what matters most is that you are happy with your purchase and that you got what you wanted out of the auction process.
What to Look for in an Auction House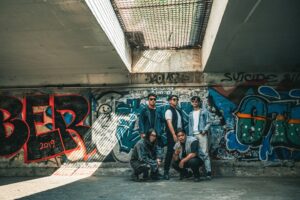 When looking for an auction house to buy art from, there are a few things you should keep in mind. First, make sure the auction house is reputable and has a good track record. You can do this by checking online reviews or speaking to other collectors. Second, be sure to check the auction house's fees and commission rates. You don't want to be surprised by hidden costs later on. Finally, make sure the auction house offers the type of art you're interested in collecting. There's no point in signing up with an auction house that doesn't sell the kind of art you love.
Tips and Strategies for Collectors
As a collector, it is important to know what art auctions are the best for you to attend. Here are some tips and strategies for collectors:
-Do your research ahead of time. Look up the auction house and the specific auction you are interested in online. Read reviews and get a feel for the type of atmosphere and items that will be present.
-If possible, try to preview the auction in person before bidding. This way, you can get a sense of the quality of the items and how much competition there may be for certain pieces.
-Set a budget for yourself before bidding begins. It can be easy to get caught up in the excitement of an auction and overspend, so it is important to have a limit in mind.
-Start with smaller bids early on in the auction. This will help build up momentum and put you in a better position later when bidding on more expensive items.
-Be prepared to walk away if necessary. There may be times when another collector outbids you or you simply cannot afford the item you want. In these cases, it is best to walk away rather than spend more money than you are comfortable with.
Conclusion
Taking the time to research art auctions and attend them with an informed approach is key for any collector.
Auctions can be a great way to find unique pieces of art, especially if you are willing to take the extra steps.
Especially, to ensure you get the best deal possible.
Also, consider auction house ratings, do your homework on what piece you want to buy, establish a budget.
Lastly, you will need to stick to it, and don't forget that there are always online auctions available as well.
With these insider tips in mind, collectors should feel confident when attending their next auction!