Are you feeling burnt out and in need of a break? Look no further! We've scoured the globe to bring you the top five health and wellness retreats guaranteed to recharge your mind, body, and spirit. From serene yoga havens to luxurious spa escapes, these destinations offer everything from meditation sessions to organic cuisine. So pack your bags, leave your worries behind, and join us on a journey towards ultimate relaxation and self-care.
What is a Health and Wellness Retreat?
If you're looking for a way to jumpstart your health and wellness journey, or simply want to take a break from the hustle and bustle of everyday life, then consider signing up for a health and wellness retreat. These types of retreats offer an immersive experience that allow you to focus on your wellbeing in a beautiful and serene setting.
During a health and wellness retreat, you can expect to participate in activities like yoga and meditation, enjoy healthy meals, and receive treatments like massages. You'll also have the opportunity to learn about different aspects of health and wellbeing from experts in the field. This is the perfect way to jumpstart your journey to better health or simply recharge your mind and body.
The Top 5 Health and Wellness Retreats
1. Canyon Ranch – Arizona, USA
Canyon Ranch is an all-inclusive health and wellness retreat that offers a wide range of activities and amenities to help guests relax and recharge. Guests can enjoy access to the on-site spa, fitness center, pool, and tennis courts, as well as participate in guided hikes, meditation classes, and cooking demonstrations.
2. Kamalaya – Koh Samui, Thailand
Kamalaya is a secluded wellness retreat located on the island of Koh Samui in Thailand. The resort offers a variety of health and wellness programs that focus on detoxification, stress management, and fitness. Guests can enjoy daily yoga and meditation classes, as well as treatments at the on-site spa.
3. SHA Wellness Clinic – Alicante, Spain
SHA Wellness Clinic is a world-renowned health resort that offers a comprehensive approach to wellness. Guests can choose from a variety of programs that focus on weight loss, detoxification, anti-aging, and stress management. SHA also offers an extensive list of treatments and services including acupuncture, massages, and nutritional counseling.
4. Villa Sumagna – Bali, Indonesia
Villa Sumagna is an intimate wellness retreat located in the jungles of Bali. The resort offers a variety of programs that focus on healing the mind and body through yoga, meditation, and Ayurvedic treatments. Guests can also enjoy daily excursions to
What to Expect at a Health and Wellness Retreat
When you arrive at a health and wellness retreat, you can expect to be met with a warm and welcoming staff. They will help you get settled in and orient you to the facilities and schedule for the retreat.
During your stay, you can expect to participate in a variety of activities designed to promote physical and mental well-being. These may include yoga and meditation classes, nature walks, healthy cooking demonstrations, and more. You will also have ample time to relax and enjoy the peaceful setting of the retreat center.
After a few days of rejuvenation at the retreat, you can expect to return home feeling refreshed and invigorated. You may even find that you have made some lasting changes to your lifestyle as a result of your experience.
How to Choose the Right Health and Wellness Retreat for You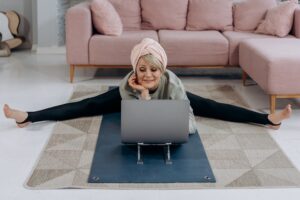 Choosing the right health and wellness retreat can be a daunting task. With so many options out there, it's difficult to know where to start. But don't worry, we're here to help. Here are a few things to keep in mind when choosing a health and wellness retreat:
1. What are your goals?
Before you even start looking at retreats, it's important to take a step back and think about what you want to achieve with your time off. Do you want to lose weight? Detox? De-stress? Once you have a clear idea of your goals, you can start narrowing down your options.
2. What's your budget?
Health and wellness retreats come in all shapes and sizes, which means there's something out there for every budget. Whether you're looking for an all-inclusive luxury experience or a more affordable option, do your research before booking anything.
3. What kind of environment are you looking for?
There are many different types of health and wellness retreats, from those based in nature to those located in urban areas. Think about the kind of environment you feel most relaxed in and use that as a starting point for your search.
4. What activities are you interested in?
When it comes to health and wellness retreats, there are endless activities to choose from—everything from yoga and meditation to hiking and biking. Make sure the retreat you choose offers
Tips for Making the Most of Your Health and Wellness Retreat Experience
When you sign up for a health and wellness retreat, you're making a commitment to taking care of yourself. Here are some tips to make the most of your experience and get the most out of your investment:
1. Do your research: Not all health and wellness retreats are created equal. Some may be more focused on fitness while others focus on relaxation and stress management. Be sure to read the description and reviews of each retreat carefully to find one that's right for you.
2. Set realistic expectations: A health and wellness retreat is not a miracle cure. It's an opportunity to reset your mind and body and start making healthier choices. Don't expect to come back from a weekend retreat completely transformed. Give yourself time to adjust to your new lifestyle.
3. Follow the schedule: A lot of thought goes into creating a schedule for a health and wellness retreat. The activities are designed to help you relax, rejuvenate, and learn new skills. Try to participate in as many activities as possible so you can get the most out of the experience.
4. Connect with other participants: One of the best parts of attending a health and wellness retreat is meeting like-minded people who are also looking to improve their wellbeing. Connect with other participants and create lasting relationships that will support your journey long after the retreat is over
Conclusion
We hope this article has given you some insight into the amazing opportunities available for health and wellness retreats around the world. Whether you're looking to reconnect with nature, boost your physical activity, or gain a healthier perspective on life, there's something here for everyone. If you're feeling overwhelmed by everyday stressors, it might be time to book your own health and wellness retreat!