In the fast-paced world of business, it's easy to get lost in the frenzy of competition and profit margins.
But, amidst all this chaos, there's one thing that can make or break your business – Customer Service.
How you treat your customers not only impacts their experience but also determines whether they'll come back to do business with you again.
In this blog post, you will understand the importance of customer service in today's market.
You will also know the tips on creating a memorable experience for your customers.
So grab a cup of coffee and let's dive into the world of exceptional customer service!
The Importance of Customer Service
This is the process of providing assistance and support to customers.
The process are before, during, and after they purchase a product or service.
Additionally, it can impact a customer's experience with a brand, and it can either make or break a sale.

Good customer service can lead to repeat business and customers who refer others.
Great service can also result in lower costs associated with returns, replacements, and refunds.
However, bad customer service can cause customers to take their business elsewhere.

Here are a few key things to keep in mind when it comes to delivering excellent customer service:

• Put yourself in the customer's shoes – always be empathetic and try to see things from their perspective.

• Responsiveness – customers should feel like they are being heard and that their concerns are being addressed in a timely manner.

• Be available – make sure you have the resources in place to handle customer inquiries (whether that's through live chat, phone, or email).

• Follow up – after resolving an issue, follow up with the customer to ensure they are satisfied with the outcome.

Furthermore, building a memorable customer service experience doesn't have to be complicated.
All that matters is for you to just focus on meeting your customers' expectations at every touchpoint.
Doing so, you'll not only increase sales and loyalty but also create advocates for your brand.
These are the customers that will spread the word about your great products
Creating a Memorable Customer Service Experience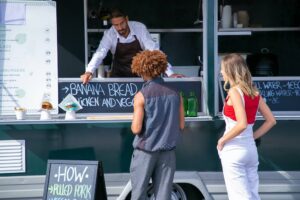 It's no secret that providing great customer service is vital to the success of any business.
Not only does it ensure that your customers are happy, but it can also help you attract new customers and build brand loyalty.

So, how can you create a memorable customer service experience that will keep your customers coming back for more? Here are a few tips:

1. Make sure your team is properly trained.

Team idea may seem like an obvious one, but it's important to make sure that your customer service team is properly trained and knowledgeable about your products or services.
Efficient customer service should be able to answer any questions that a customer may have and resolve any issues.

2. Be available when your customers need you.

Make sure you have enough staff on hand to handle customer inquiries in a timely manner.
No one wants to be put on hold for 10 minutes or have to wait days for a response to their email.
If you can't be available 24/7, consider offering live chat or after-hours support so that your customers can reach you when it's convenient for them.

3. Personalize the experience.

Take the time to get to know your customers and learn about their specific needs and preferences.
It will help you provide them with a more personalized experience that is tailored specifically for them. This could include customizing their order, sending them follow-up emails after they make a
Tips for Improving Customer Service
In order to improve customer service within a business, it is important to first understand what excellent customer service looks like.
Once this baseline has been established, management and staff can then work together to brainstorm ideas for how to consistently deliver superior customer service.
Some tips for improving customer service include:

– Providing prompt and professional assistance:
Your customers should never have to wait long for help, and all interactions should be conducted in a courteous and respectful manner.

– Going above and beyond: Find ways to surprise and delight your customers by going the extra mile.
Rendering quality service may involve providing complimentary services or products, or simply going out of your way to make sure their needs are met.

– Resolving complaints quickly and efficiently: Whenever a problem arises, do whatever you can to make things right for the customer.
Approaches could involve issuing refunds, exchanging merchandise, or offering other forms of compensation.

Following these tips, businesses can create a more positive and memorable experience for their customers, which is essential for long-term success.
The Benefits of Excellent Customer Service
There are countless benefits to offering excellent customer service, both for businesses and customers alike.
Businesses providing great customer service can lead to increased sales, improved brand reputation, and repeat business.
For customers, receiving great customer service can result in a positive experience.
This will leave them feeling valued and satisfied.

Some of the specific benefits of offering excellent customer service include:

Increased Sales: When customers have a positive experience with your business, they are more likely to make a purchase.
It may also tell their friends and family about their good experience, leading to even more sales.

Improved Brand Reputation: Offering great customer service is one of the best ways to improve your brand's reputation.
All your customers who have had a positive experience with your business are more likely to recommend you to others and give you positive reviews online.

Repeat Business: Customers who have had a good experience with your business are more likely to come back and do business with you again in the future.
They may also refer others to your business if they know they will receive good customer service.

In today's competitive market, offering excellent customer service is more important than ever before.
Offering a memorable experience to your customers, you can reap the many benefits that come along with it.
Conclusion
Creating a memorable customer experience is essential for any business. By following the tips outlined in this article, you can ensure that your customers feel valued and appreciated while also increasing their loyalty to your brand.
With top-notch customer service, you can build trust between customers and your company that will last far into the future.
Therefore, make sure to prioritize customer service at every step of the way and watch as it transforms not only your business but your customers' lives as well.