Fashion is more than just clothes; it's an industry that touches every aspect of our lives. From haute couture to streetwear, fashion has the power to inspire and shape culture. Whether you're a budding designer looking for inspiration or simply curious about the world of fashion, there's no better way to learn than by watching documentaries. In this post, we've curated a list of the top 5 Fashion Documentaries for Learning you need to watch right now if you want an inside look into the industry. So grab your popcorn and get ready for some serious style education!
Dior and I
Dior and I is a documentary about the Christian Dior fashion house. The film follows creative director Raf Simons as he designs his first collection for the brand. It also gives an inside look at the atelier, where the couture pieces are made by hand. This film is a must-see for any fashion lover, as it provides an intimate look at one of the most prestigious fashion houses in the world.
The First Monday in May
The First Monday in May is a 2016 American documentary film directed by Andrew Rossi. The film covers the lead-up to the Metropolitan Museum of Art's Costume Institute gala, one of the biggest fashion events in New York City.
The film features interviews with Vogue editor Anna Wintour, designer Tom Ford, and other industry insiders, as well as behind-the-scenes footage of the gala preparations. It offers a rare look at the inner workings of the fashion world and the making of a major fashion event.
If you're interested in learning more about the fashion industry, this is a must-watch.
Mademoiselle C
1. Mademoiselle C
Mademoiselle C is a 2013 documentary film directed by Fabien Constant. The film follows the career of French Vogue editor-in-chief Carine Roitfeld. Roitfeld is a major figure in the fashion industry, and the film offers an inside look at her work, as well as her personal life. Mademoiselle C is an intriguing and inspiring film for anyone interested in fashion or in learning more about the industry.
In Vogue: The Editor's Eye
As the old saying goes, "fashion is cyclical." What's in style today will likely be out of style tomorrow.
It matters only to come back again in a few years.
This ever-changing landscape makes fashion an exciting industry to be a part of, but also a difficult one.
If you're interested in learning more about fashion and the people who make it happen, there are some great documentaries out there that offer an inside look at the industry. Here are four of the best:
1. In Vogue: The Editor's Eye – This film takes a look at the role of the editor at Vogue magazine, one of the most influential fashion publications in the world. Through interviews with some of the most famous editors in the business, as well as behind-the-scenes footage of photo shoots and fashion shows, this documentary offers a unique perspective on the inner workings of the fashion industry.
2. The September Issue – Another film about Vogue magazine, this time focused on former editor-in-chief Anna Wintour. The September Issue is a fascinating look at how a single issue of Vogue is put together, from start to finish. Wintour is notoriously private, so this rare glimpse into her world is not to be missed.
3. Dries – This Belgian documentary follows designer Dries Van Noten as he prepares for his Spring/Summer 2014 collection. Van Noten is known for his avant-gard
McQueen
Alexander McQueen was one of the most influential fashion designers of our time.
However, his designs were often controversial, but always unique and groundbreaking.
It tells the story of his life and work, his humble beginnings in London and the rise to international fame.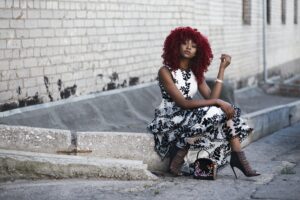 Conclusion
Firstly, we've discussed some of the top fashion documentaries out there, available both in theaters and on streaming services.
Secondly, It starts from Fashion Designer: The documentary about Vivienne Westwood to "The True Cost".
It looks at our responsibility as consumers when it comes to fast fashion, these five films are a great place to start.
Especially, if you want to gain an understanding of how the fashion industry works.
Lastly, with so many options, the world of fashion documentaries can be overwhelming.
However, with this list, we hope you will find something that resonates with you and provides you an interesting analysis.